Free Sampler Pack (Weekly Special)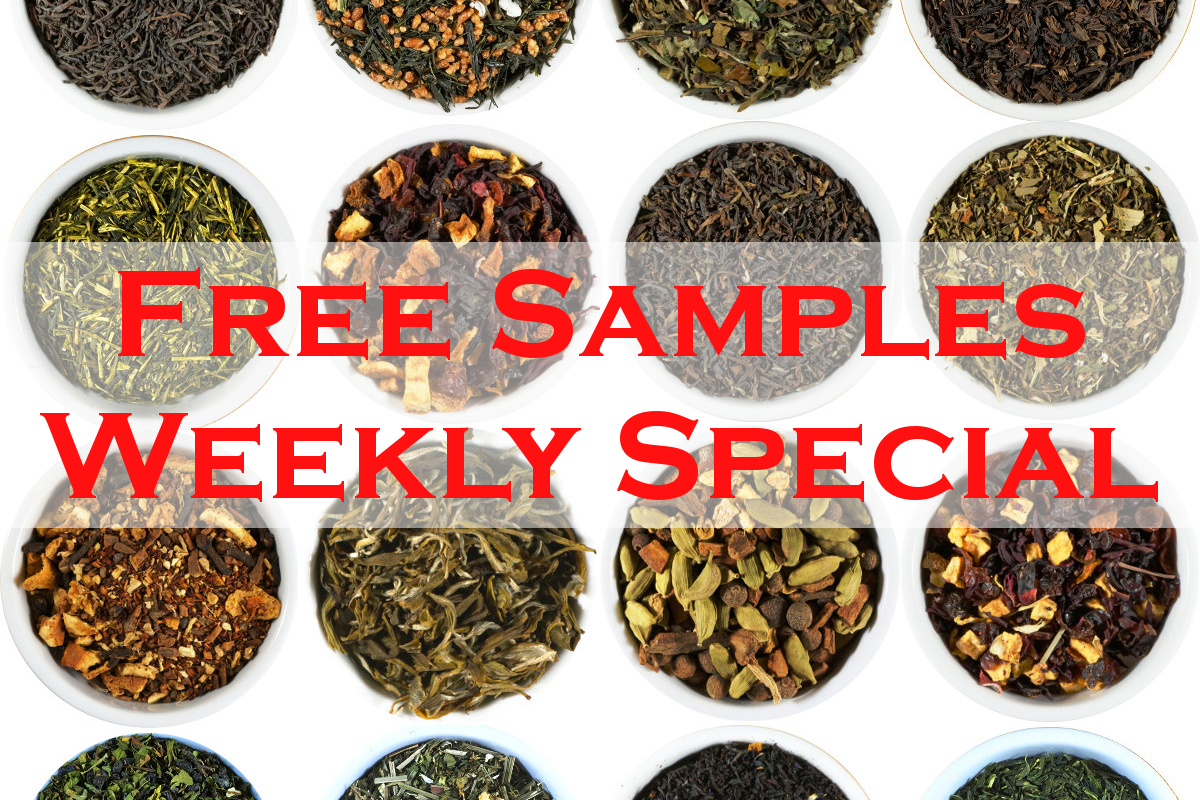 Free Sampler Pack (Weekly Special)
Weekly Special! Just simply add it to your shopping cart, and the full discount will be applied to this offer at check out page.
This week's free sampler pack special ($9 value) includes: Kenya Milima Estate, Ginger Peach Black Tea, Blueberry White Tea, Jade Oolong, and Lemon Mint.
No kidding, it is free, tell your friends! We are confident that once you have tried our teas you will come back for more. This is a weekly special. Each week we offer limited quantities of sampler packs for free.
Hurry up while stock lasts! No purchase necessary. Limited to ONE per customer. Discount will be applied at checkout page.