Gourmet Variety Tea Gift Set.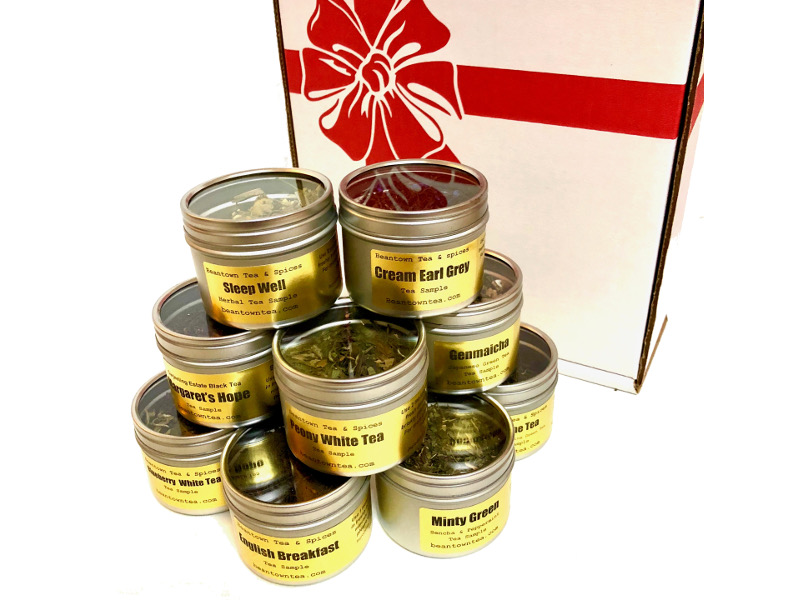 Gourmet Variety Tea Gift Set.
Great healthy gourmet tea gift for holidays and any occasion.
Come in a nice gift packaging are 9 tins of premium gourmet loose leaf tea samplers and 1 box of biodegradable easy to use tea infusers/filters.
Samplers include: English Breakfast Tea, Jasmine Green Tea, Blueberry White Tea, Darjeeling Margaret's Hope Estate Black Tea, Sencha Mint Green Tea, Cream Earl Grey, Peony White Tea, Genmaicha Green Tea, and Sleep Well Herbal Tea.
Each tin of tea makes 5-12 servings. 100% Natural.
*In case of some teas being out of stock during peak holiday season, they will be replaced by similar teas of equal or greater value.
sold out