Dew Brew-in-Mug w/Infuser (11oz.)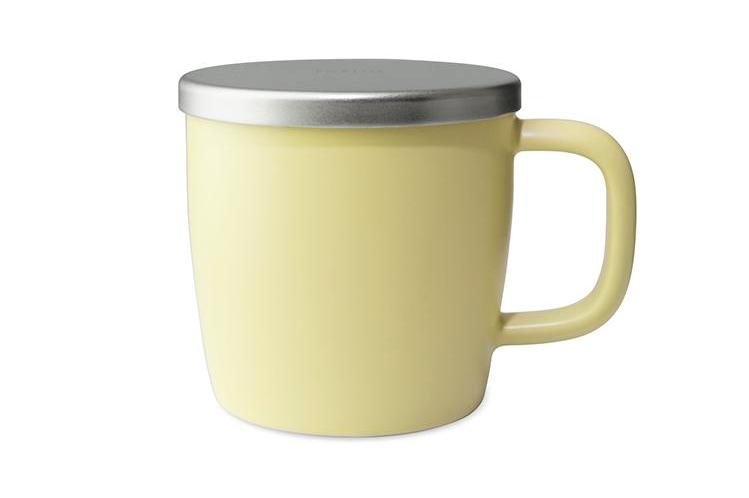 Dew Brew-in-Mug w/Infuser (11oz.)
Enjoy your favorite tea in this satin finish mug. Soft and smooth surface will relax your senses. Peaceful colors are easy on the eyes.
The large stainless steel infuser with extra-fine holes allows tea to expand fully, bringing out more flavor and fragrance. The stainless steel lid serves as an infuser holder.
* Care Instructions:
When metal utensils contact the satin finish glaze on the outside surface, tiny metal particles may become caught in the microscopic valleys. You may notice some gray marks or scratches on your mug, this is not a defect. The metal deposits can be removed with baking soda or select cleansers.
Product Dimension:
L 4.88" x W 3.66" x H 3.66" (L 12.4 cm x W 9.3 cm x H 9.3 cm)

PARTS & MATERIALS

BASKET INFUSER : Stainless Steel / Polypropylene
- Dishwasher-safe
- BPA-free
- Heat resistant up to 120°C/240°F
- Condensed extra-fine holes to circulate the tea efficiently
- Handle for easy access to control infusing time

LID : Stainless Steel
- Matt finish for scratch resistance.
- Dishwasher-safe.

MUG : Lead-free High-fired Ceramic
- Dishwasher-safe, but hand wash recommended
- Microwavable
All materials in this products are food-safe.